SMILEY'S NEW ALBUM COMING OUT ON 22th OF JANUARY 2013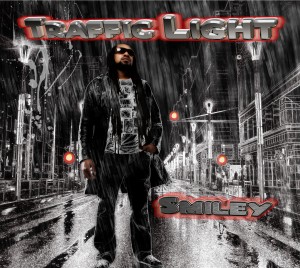 Check out: SMILEYMUSIQ
Turbulence Is Back "I'm Ready To Run The Business Again"
Reggae superstar Sheldon Campbell more popularly known as Turbulence is proclaiming his return on thelocal entertainment scene after over a year away from the Jamaican market.
According to the singer who's career skyrocketed in 2006 with the charttopping hit "Notorious", 2013 is his for the taking. "This year looks very bright for Turbulence, I'm ready to run back the business again. After touring in reggae markets extensively I've decided to return home mainly because my local fans haven't seen me much. I have a new management team in Extreme Promotions out of the U.K and a publicist in Karl Durrant and a hit bound single which was released just a few days ago entitled "Remember" on the "African Gyal Riddim".
Once a staple reggae playlists across the word thanks to hits such as "Want A Natty" and "We Got The Love" featuring Sasha, Turbulence will be looking to add more songs to his current catalog .
"Right now there are a lot of new singles on the way, we looking to do a music video for Remember in a few weeks to reconnect with the people in the streets".
Turbulence recently returned from a 4 show tour of Suriname where he performed alongside Fantan Mojah and Jah Cure.
Mr. Vegas Auctions Furniture From Florida Condo Involved In
Cheating Scandal
Mr. Vegas is wiping every trace of his heart break from that infamous cheating scandal last year with baby mama Shellian McBayne.
After putting up the Florida condo on the market, the "Bruk It Down" deejay has auctioned off his belongings in the house except the bed.
In a statement sent to Urban Islandz, Mr. Vegas says he throw out the bed his ex-girlfriend cheated on, but auctioned off the other furniture and will be donating the proceeds to charity.
"I cannot bear to see them and after throwing away the bed, I thought about the pain versus the waste. In thinking, I realized I was being selfish and there were many ways that people could benefit from this. One being the children from the Mustard SeedCommunity, which is a charity I support. Also, in doing this I would hope to teach men who have been in my position, that all is not lost, a little laughter will help. Try turning your bad situation or circumstance into a good one, this world is about healing," Vegas said.
Since his public break down about the infidelity, Mr. Vegas released asingle titled "Bare Tingz" and an accompanying video about the scandal. The dancehall star is also writing a novel about his heart break.
source: Urban Islandz